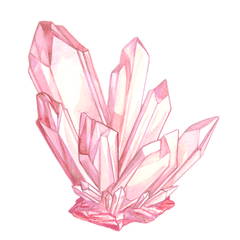 Infusing The Vibration Of Self-Love

KORA Organics has created a unique infusion process into all of our skincare formulas, in which we filter our products through Rose Quartz crystals. Rose Quartz is a soft-pink colored gemstone that is believed to carry a very gentle, soothing energy to encourage self-love, self-esteem and forgiveness. It is also said to have vibrations that can help protect the heart chakra. Cleopatra and Egyptians were known to use Rose Quartz for clearing the complexion and preventing wrinkles.
During the compounding process of our skincare products, the entire formula is touched upon by Rose Quartz. By incorporating Rose Quartz as a key ingredient, we hope to infuse the vibration of self-love into all our products and on to you.